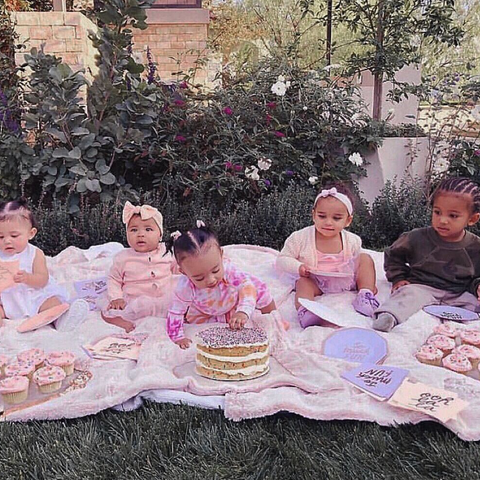 As you might have heard by now, there's been some drama brewing in good ole Kardashian land, but thankfully, Kimberly just posted the palette cleanser you never knew you needed: a photo of four of the youngest babies.
Here is said picture. Please, take a minute to appreciate how cute these kiddos are.
Let's break this down piece-by-piece, shall we? Saint's curls! Chicago's headband! Stormi-storm's little hat with tufts of fur! True's BIKER JACKET. There is so much goodness in this one picture, and it's starting to make up for all the other drama.
The best part about this photo, hands down, is the fact that the kids are wearing various shades of Yeezy-style neutrals. Very confident Kimberly did this on purpose to match her Instagram aesthetic, and I am LIVING for it.
Stay cute, kiddos. 💖
source : cosmopolitan news